Rhinoplasty Side Effects - Bethesda, MD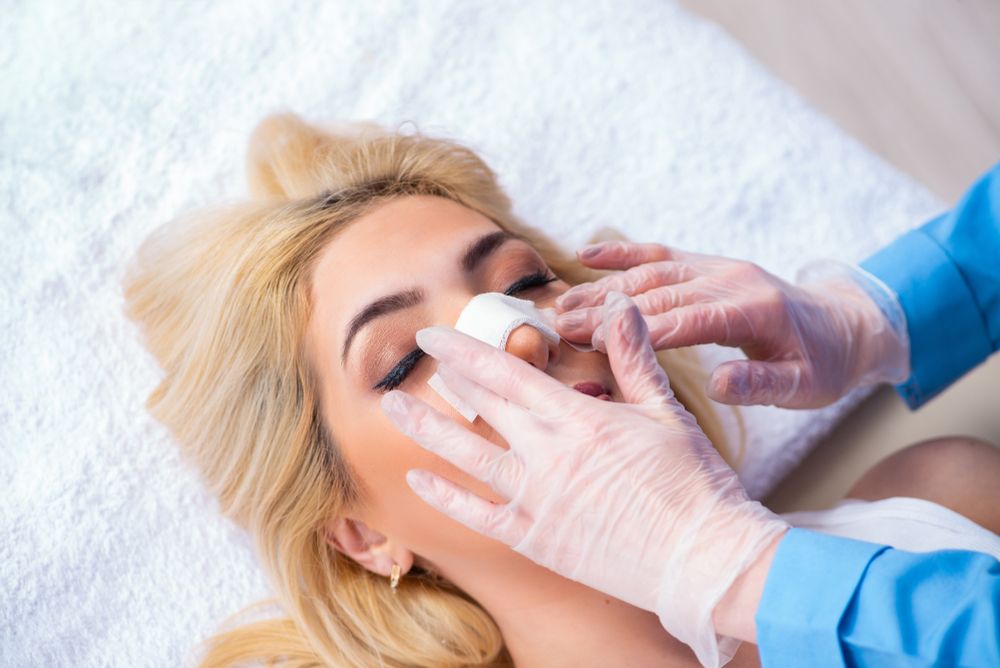 One of the best ways to dramatically enhance your appearance is to undergo a rhinoplasty (nose job). This procedure can alter the prominence of your nose, and can correct a crooked bridge, remove an unwanted bump, and alter the angle of the tip of your nose. Countless patients in the Bethesda, MD and Washington, DC area have undergone a rhinoplasty at our practice with excellent results.
To help you have a realistic understanding of the rhinoplasty procedure, Dr. Roger J. Oldham would like to cover some of the most common post-op side effects patients experience. We'll also note some serious side effects to be wary of since they are often associated with complications.
Pain and Discomfort
A certain amount of pain and discomfort is natural after you've undergone a surgical procedure. Rhinoplasty is no exception. You'll generally experience pain around the nose and surrounding facial features. Focusing on rest and taking pain medications as directed helps manage this discomfort.
Swelling Around the Nose
Swelling is common around the nose and eyes after rhinoplasty. This will generally abate over the course of a week, with just minor or residual swelling by the end of two weeks. Keep in mind the very minor swelling could be present for several months after you've undergone rhinoplasty, but it's usually not noticeable once the first two weeks after surgery are over.
Bruising Around the Nose
Bruising is also another common side effect after rhinoplasty. You'll notice discoloration of the nose and possibly slight bruising out around the eyes. Like swelling, bruising typically lasts for about two weeks, though patients should notice improvements in bruising day by day. Slight discoloration of the skin may persist for a few weeks after this initial phase of recovery.
While recovering from a rhinoplasty, we recommend the patients walk around their home just a little bit each day. This helps promote circulation, prevents the formation of blood clots, and can help the bruising and swelling run their course.
Numbness and Tingling
As the nerves are healing from surgery, patients are bound to experience some numbness and tingling as part of the recovery process. This is normal, and these sensations should become less of an issue as the weeks go by and tissues repair themselves.
Minor Nosebleeds
Minor nosebleeds after rhinoplasty are common. Usually the minor nosebleeds are more common in the first few days after surgery, and they generally don't last long.
Note These Signs of Surgical Complications
While the above side effects are a common part of the healing process for rhinoplasty patients, there are serious complications to note after getting a nose job. Be sure to contact your plastic surgeon right away if you notice any of the following serious side effects:
Severe pain
Excessive swelling
Spreading or worsening of bruising
Heavy nosebleeds
Frequent nosebleeds
Nausea
Fever
Getting these issues addressed right away will ensure your health, safety, and the results of the surgical procedure.
Learn More About Rhinoplasty
If you live in Bethesda or anywhere in the Washington, DC Metropolitan Area would like more information about rhinoplasty, be sure to contact a board-certified cosmetic plastic surgeon. You can reach our practice by phone at (301) 530-6100.