Breast Augmentation for Asymmetry
Breast Augmentation for Asymmetry - Bethesda, MD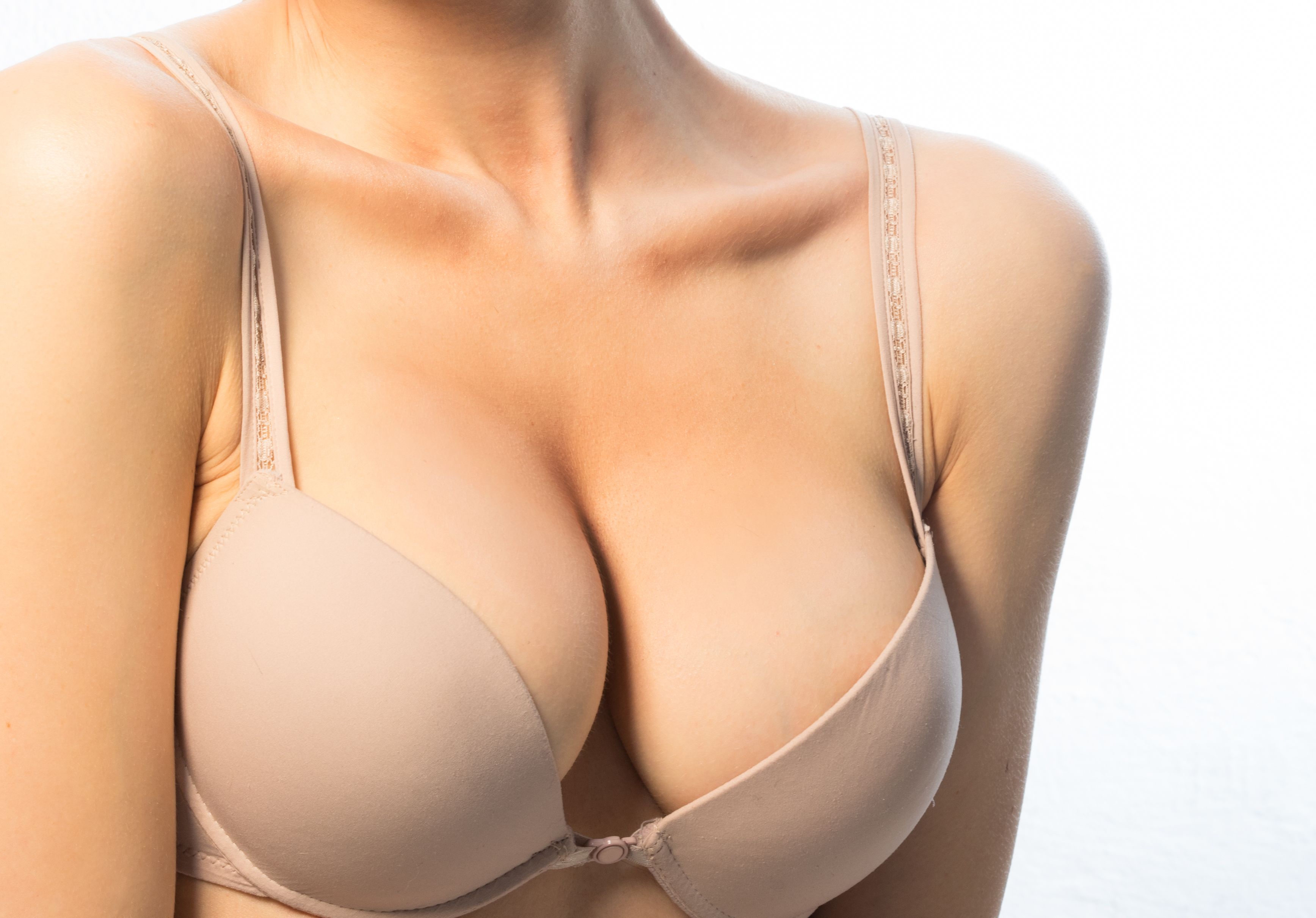 Uneven breasts can cause a great deal of self-consciousness. This is especially true if one breast is much larger than the other, or the shape/contour of the breast is markedly different. It can be hard to find a bra that fits well and helps conceal the size difference. The same is true of finding tops and bathing suits that hide issues with breast symmetry. Thankfully, breast augmentation at our Bethesda, MD cosmetic surgery center can treat this aesthetic flaw.
Dr. Roger J. Oldham and his team would like to go over some of the basics of breast augmentation and why it may be the right procedure for women with asymmetrical breasts. Whether the problem is a result of genetics or a previous breast enhancement surgery, we are here to help.
How Breast Implants Can Help
Using a breast implant, the smaller breast or sagging breast can be altered to resemble the other breast. This means treating drooping, sagging, and size differentials. The implant used can be carefully customized to your needs, ensuring the best possible cosmetic outcomes for the patient.
One breast implant or two implants can be used to achieve an ideal level of breast symmetry. In the case of two implants being used, one implant will be larger than the other in order to achieve an even breast contour.
Ideal Candidates for Breast Augmentation
The best candidates for breast augmentation are women who are concerned about the difference in the size of their breasts. They should be in good overall health and not suffer from medical conditions that would make surgery a risk to general wellness.
During the consultation at our Bethesda practice, we can go over all of the risks and benefits associated with breast augmentation and implants. This will help you make an informed decision about the procedure and if it is right for you.
The Breast Augmentation Procedure
During breast augmentation surgery, the implant will be placed and positioned to create proper breast symmetry. There are numerous surgical methods to accomplish this. The incision may be placed along the underside of the breast, around the areola, or hidden in the armpit or navel. The location of the incision will depend on the type of implant being placed and the best judgment of the plastic surgeon.
Following surgery, patients will require a few weeks to recover. Bending at the waist and strenuous physical activity should be avoided until the surgeon says otherwise. We will give you detailed post-op instructions during the consultation so you know what to expect during the healing process.
The Results of Breast Augmentation for Asymmetry
Thanks to breast implants, patients with asymmetrical breasts can experience evenly sized breasts that are perky, firm, and ideally shaped. The scars from surgery will fade with time and become less noticeable in the years ahead. Any incisions are well-concealed by most undergarments, bathing suits, and tops.
Alternatives to Breast Augmentation
Breast implants aren't the only way to treat asymmetry. We can also perform breast lift or breast reduction to alter the size and perkiness of the breasts. A breast lift can even be combined with breast implants, allowing one breast or both breasts to be enhanced.
We can go over all treatment options for breast asymmetry in greater detail when you stop by our Bethesda plastic surgery center for a visit.
Learn More About Breast Enhancement Surgery
For more information about breast implants and other ways to treat breast asymmetry, be sure to contact a skilled cosmetic plastic surgeon. Dr. Oldham can be reached by phone at (301) 530-6100.