Sun Exposure after Plastic Surgery
Sun Exposure after Plastic Surgery - Bethesda, MD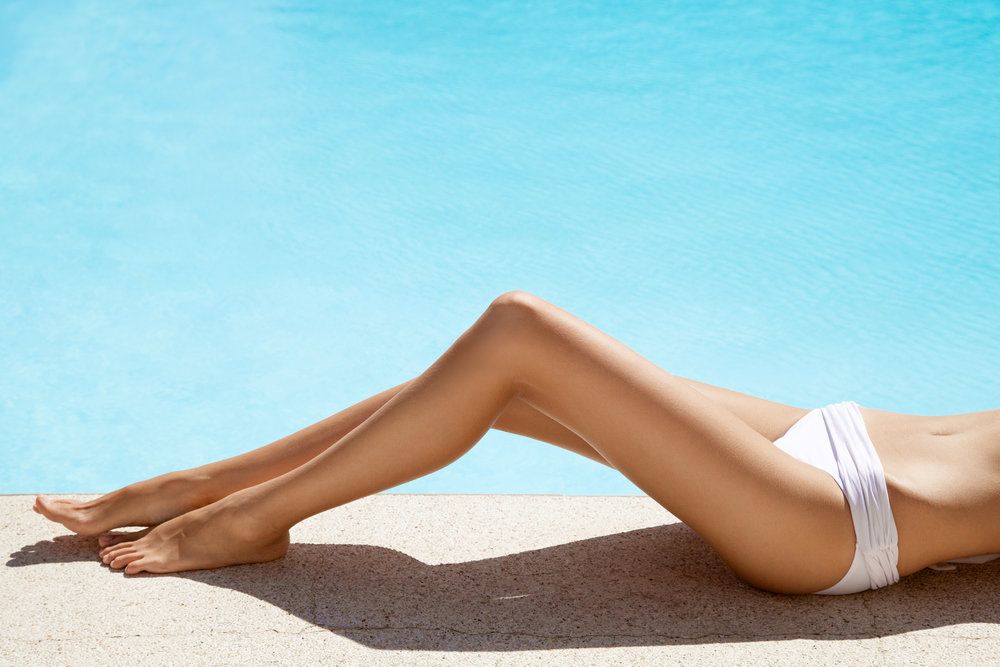 Summer is here. For patients who have undergone body contouring or facial cosmetic surgery to improve their appearance at our Bethesda, MD practice, it is important to know what to do after surgery in order to achieve the best possible results.
Here, Dr. Roger J. Oldham and our team discuss the dangers of sun exposure after plastic surgery and explain how patients can enjoy being outdoors while still enjoying a comfortable and successful recovery.
Effects of Sun Exposure after Plastic Surgery
Swelling is a natural side effect of any surgery. However, excessive heat from the sun, a heating pad, or even a laptop computer can increase post-operative inflammation, especially within the first week.
To reduce swelling, we recommend applying a cold compress to the surgical area for the first 48 to 72 hours. Heat exposure can negate the beneficial effects of the cold compress and lead to further complications.
In addition, sun exposure can cause the healing incision lines and resulting scars to darken in color. This is, of course, and undesirable effect, as it is ideal to minimize the appearance of scars as much as possible.
First Week after Surgery
The only way to prevent complications from sun exposure in the first few weeks after surgery is avoid it altogether. This is recommended for any plastic surgery procedure, but especially for facial cosmetic treatment.
In fact, if eyelid surgery, laser resurfacing, or a chemical peel was performed, untimely sun exposure could actually lead to irregular or spotty pigmentation. Therefore, it is crucial that patients avoid direct sunlight for at least the first full week after plastic surgery.
Protecting Your Skin for the First Few Months
While we recommend avoiding harmful UV exposure for as long as possible after treatment, it is simply not feasible to stay out of the sun forever. When you do venture outside, it is important to follow a few guidelines to prevent complications and protect the skin:
Wear clothes to cover your incision lines and shield your skin from harmful sunlight.
Wear sunscreen with an SPF of at least 30, on your incision area as well, even if it is covered by clothing. Apply at least 15 to 30 minutes prior to sun exposure.
Be sure to wear sunglasses with 100 percent UV protection. This preventative step can help protect the skin around your eyes from basal cell carcinoma and other serious skin conditions.
Purchase a wide-brimmed hat to protect your face from harmful UV radiation. However, avoid straw hats, as sunlight can still filter through them.
Do not, under any circumstances, go tanning.
Long-term Prevention Tips
Even after initial healing has taken place, it is still essential that patients follow a routine skincare regimen. Sun exposure can accelerate the aging process, resulting in brown spots, fine lines, wrinkles, creases, and more, all of which negatively affect the outcome of your plastic surgery procedure.
In addition, prolonged sun exposure significantly increases the risk for skin cancer. Therefore, sunscreen should always be worn, regardless of the season. If you wear moisturizers or makeup, be sure these products contain SPF as well.
Contact Us for More Information
Sun exposure can negate the benefits of cosmetic plastic surgery. To avoid this unfortunate complication, protect your skin from UV rays daily. To learn more, contact us online or call us at (301) 530-6100.