Breast Implant Removal After Capsular Contracture
Capsular Contracture Implant Removal Bethesda, MD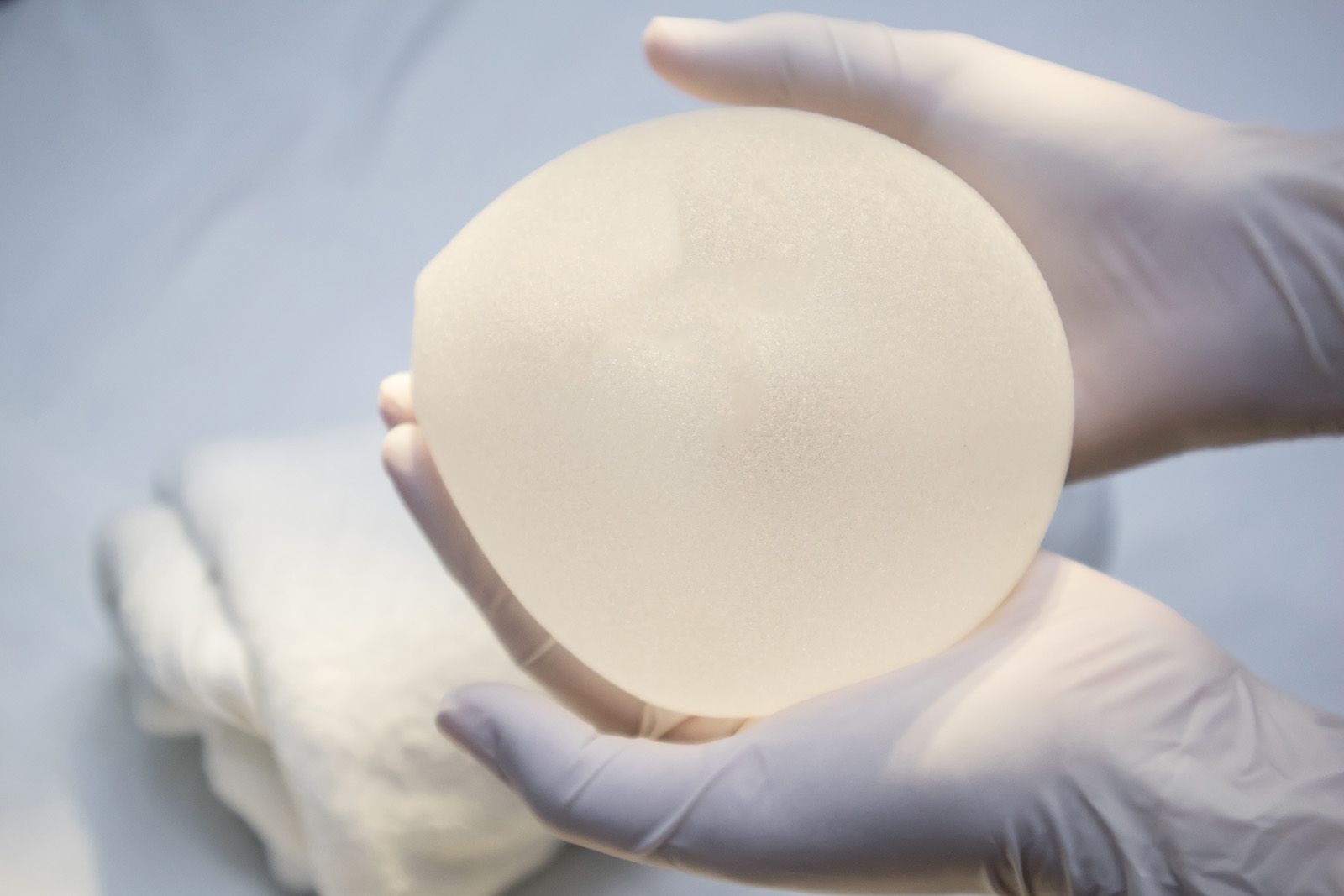 Capsular contracture refers to the hardening of scar tissue around a breast implant. This scar tissue may compress the implant significantly, resulting in a warped breast shape, hardening of the breast, and varying levels of pain and discomfort. Capsular contracture can affect just one breast or both breasts.
When capsular contracture occurs, the team at our Bethesda, MD can perform a breast implant removal/capsulectomy to address a patient's problems. Let's consider when a capsulectomy is recommended and what the procedure involves.
Grades/Degrees of Capsular Contracture
There are different degrees of capsular contracture, graded based on the condition of the implants:
Grade I - The breast implant is normal, with soft texture and natural appearance
Grade II - The breast implant feels firm but is normally shaped otherwise
Grade III - The breast implant is firm and the shape is warped or abnormal
Grade IV - The breast implant is hard, abnormally shaped, and is painful
How Likely Is Capsular Contracture?
Rates of capsular contracture can vary. It's estimated that around 10 percent of breast augmentation surgery patients develop severe capsular contracture, though around 25 percent of women may experience milder degrees of the condition.
Will I Need to Undergo Surgery for Capsular Contracture?
Not necessarily.
Low-grade capsular contracture can be addressed through massage therapy as well as the use of the drug zafirlukast (Accolate). Both of these techniques can help soften the scar tissue around the breast.
Surgery for capsular contracture is only considered when the implant is at or near Grade IV severity. The most common procedure is known as a capsulectomy. It involves the removal and replacement of the breast implant.
Candidates for Capsular Contracture Surgery
Good candidates for a capsulectomy are women who experience severe capsular contracture that causes pain and discomfort. They should be in good health otherwise and able to undergo a surgical procedure. It's important that patients be aware of the risks and benefits involved in performing a capsulectomy.
The Capsulectomy Procedure
When possible, the capsulectomy will be performed using the same incision sites for the initial breast augmentation procedure. The cosmetic surgeon will carefully extract the breast implant and the scar tissue that has hardened around it. A new implant will be placed, with surgeons sometimes creating a new pocket for the implant to reside in.
During the consultation process, your surgeon may decide to use a different type of implant, such as one that is smaller or of a different surface texture. Placement of the new implant may differ as well to prevent another case of capsular contracture.
Recovery from Capsulectomy
Recovering from a capsulectomy is similar to the recovery from the initial breast augmentation procedure. Patients will want to take at least a week off from work to focus on resting. Upon returning to work, strenuous physical activity, heavy lifting, and certain other duties may be restricted.
The Results of the Surgical Correction
The results of a capsulectomy can be dramatic. Patients have breasts that are of normal firmness, with the implants appearing more natural in shape. Patients will no longer experience pain around their chest since the implants are replaced and the scar tissue eliminated.
Learn More About Corrective Breast Surgery
To learn more about treating and ;preventing capsular contracture, be sure to contact an experienced cosmetic plastic surgeon. We look forward to your visit and discussing these matters in greater detail.